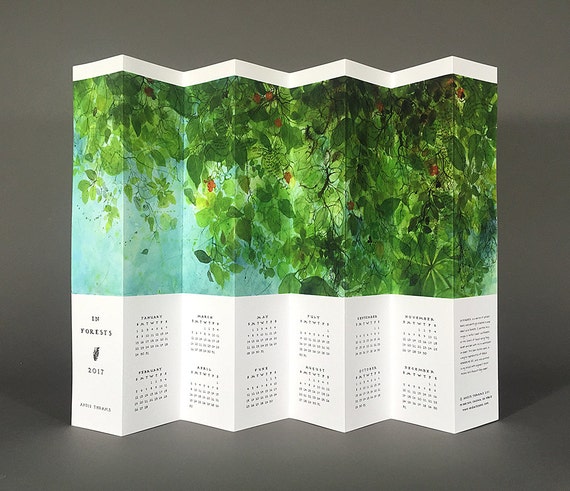 Continuing with the holiday theme of gift giving and receiving, here are more wonderful gift ideas for your friends and yourself this holiday season. All of these artists are on Etsy, so get a cup of your favorite beverage and take a few moments to go through each of their offerings. You'll probably end up ordering yourself a gift. You're welcome.
1. If you haven't already seen artwork by Andie Thrams, you're in for a treat. The photo above is her 2017 Calendar, In Forests. It is a digital print of original artwork and a bargain way to add Andie's artwork to your collection at only $26.00. Looking for something you can display on a wall? She has several 8 x 8 prints of her work ready to frame. I'm in love with her Poppy piece for $60.00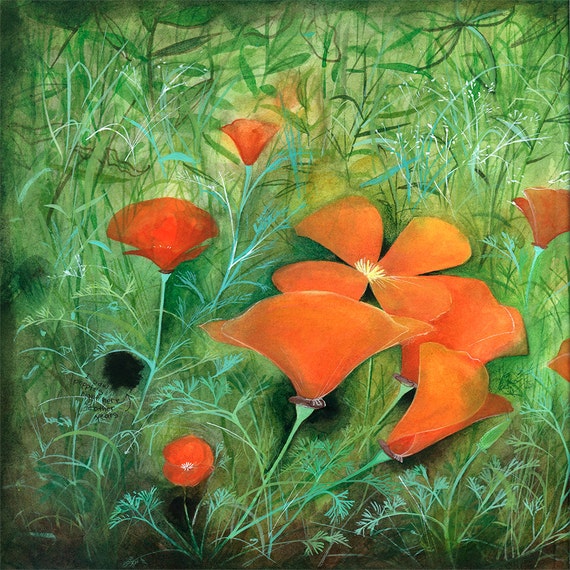 And as much as I'm sure you'd like an original artists' book by Andie, they're hard to get. So she has graciously reproduced them digitally and you can add them to your collection or give them as a gift for only $40.00. I have the 2012 book and it's beautiful!


2. For some of the most fun miniature artists' books, zines and cards you'll find anywhere, check out Raesofsun with art by Rae Trujillo.
As you know, I'm partial to cats, so I've already collected many of Rae's cat cards. Here is one of my favorite. You can get one, too, for only $4.50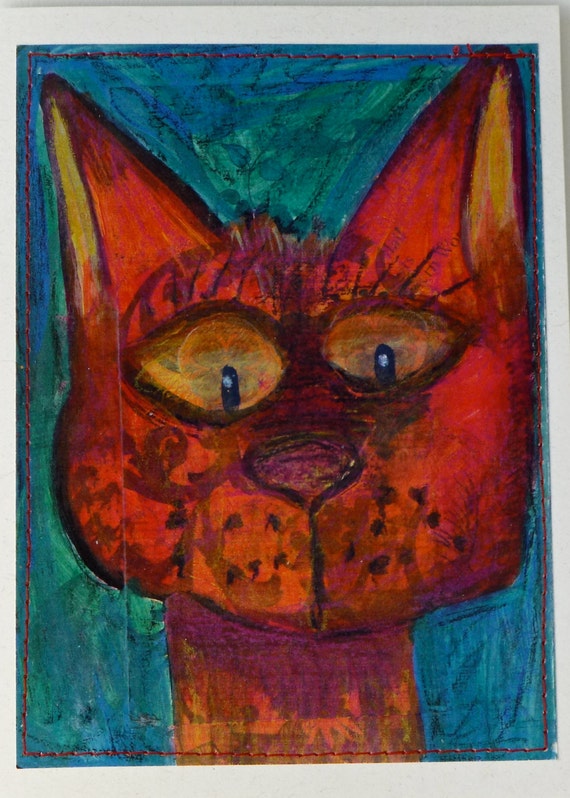 Also in our collection, I gave it to Greg last year for Christmas,  and one of my favorites, is I Love Doughnuts, a miniature artists' book. $50.00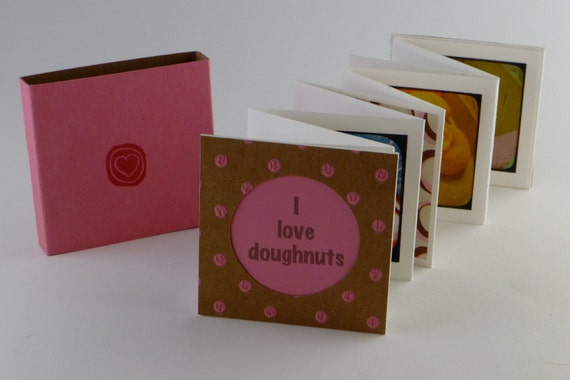 For a bit of humor and hand drawings, check out Admit One: Flea Circus, for $20.00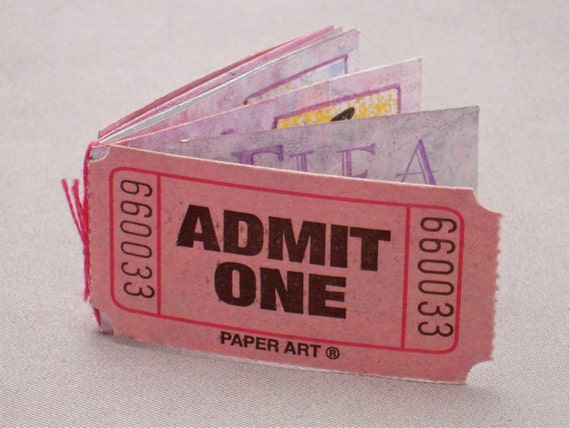 3. For the sublime in a tiny package, you'll want to check out the work of Bryan Kring
One of my favorites, and a book we have in our personal collection, is done by Bryan through the SFCB Small Plates series: The Hunter and The Bear $44.00
You might also like Learning to Fly, $150.00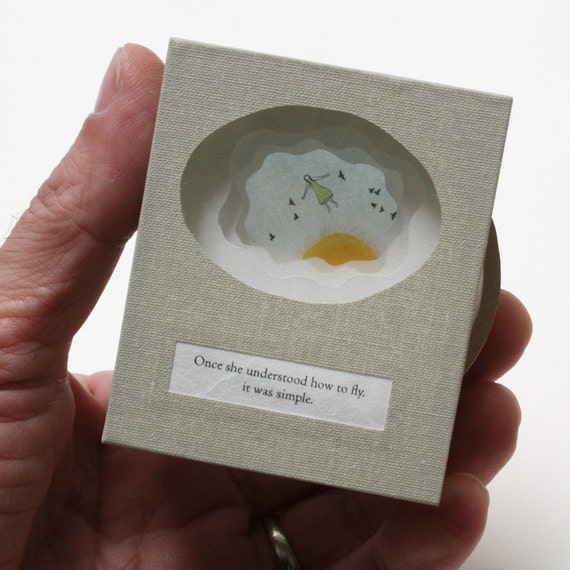 And Insecta Coleoptera, $200.00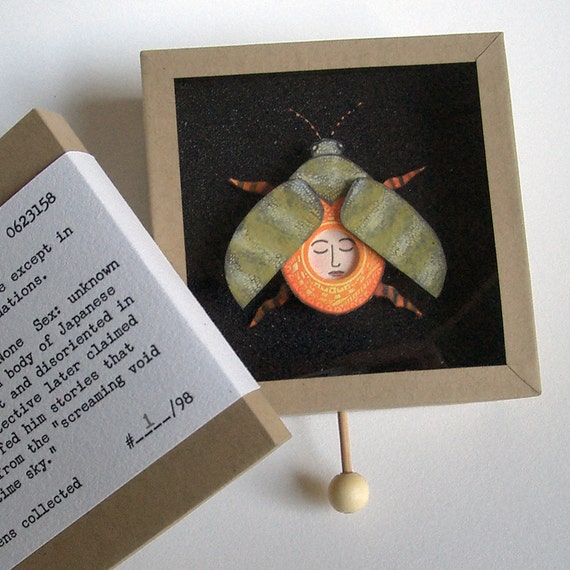 Looking for some more options on Etsy? Use the search term "artist books" – in the quotes, to find a wonderful way to spend an afternoon.
~Ginger